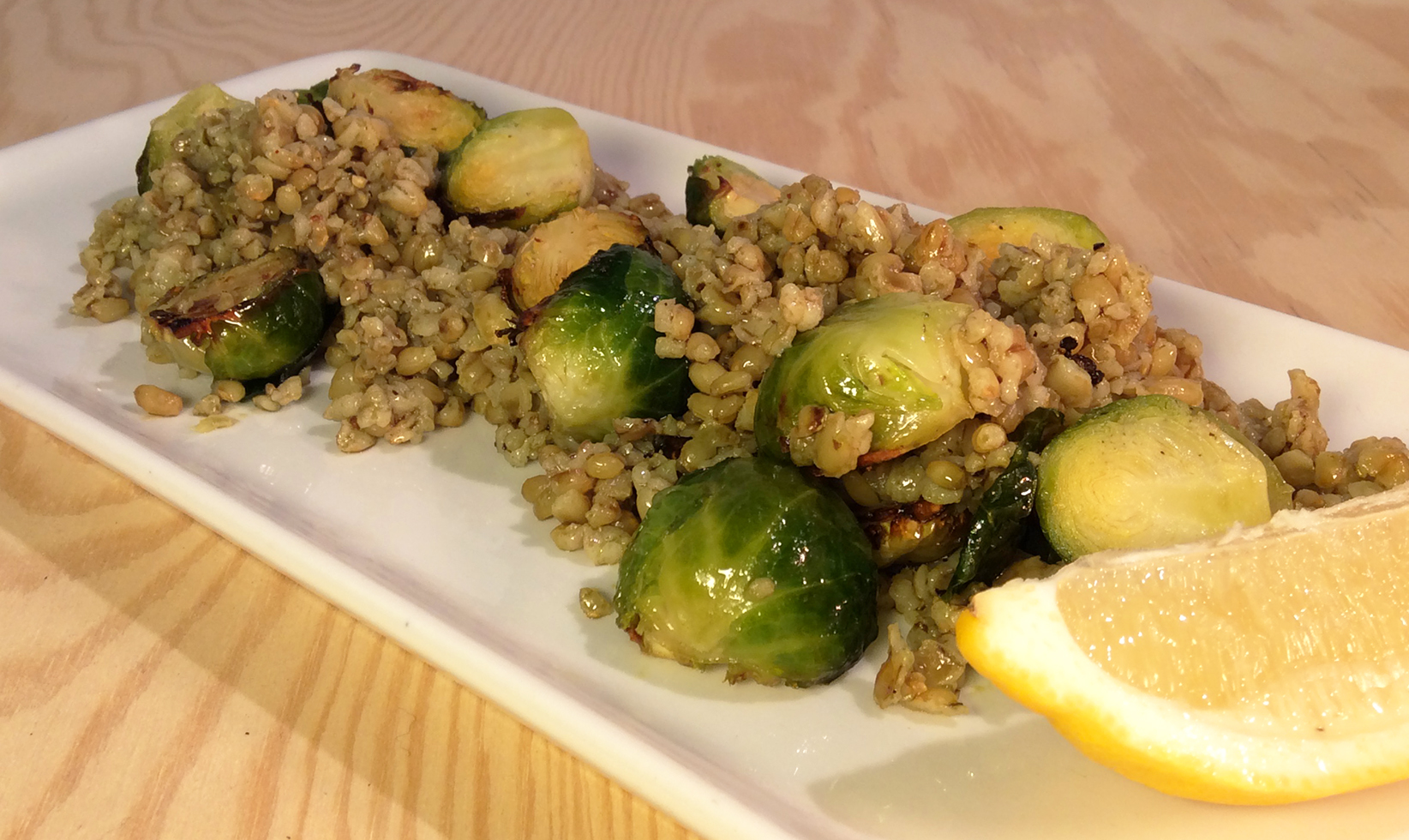 A winterly warm salad with Freekeh!
Today we will cook a truly simple but ingenious meal! A winterly warm Freekeh salad with Brussels sprout! It serves as a great savoury lunch or just as a tasty side dish with chicken, halloumi or smokey tofu.
Ingredients:
1 Cup of Conflictfood Freekeh
3 Cups of water
300 g Brussels sprout
3 TS Olive oil
1/2 Onion
1 Clove of garlic
1 TS Coriander seed
1 Lemon
Salt
Pepper
(Optionally 2 TL of sugar)
Instructions:
Start by putting the Freekeh into water and bring it to boil with a pinch of salt. Let it simmer for about 40 minutes at a low temperature, until the water is absorbed by the Freekeh.
Meanwhile, simmer the halved Brussels sprout in the oven with finely minced onion and garlic for about 20 minutes together with oil, salt and pepper and sprinkle it with finely grounded coriander.
Then it's time to fold the Brussels sprout carefully into the Freekeh. Add a splash of lemon, a little salt and pepper – and your dish is ready to be served!The light bitter taste of Brussels sprout matches the full-bodied and nutty Freekeh flavour. Even though simple, it is an ingenious and complex dish.
Those who want to go a step further: caramelize the Brussels sprout halves with 2 TS of sugar in the pan!
It goes perfectly together with grilled chicken, smoked tofu or slices of grilled halloumi. Enjoy!
The team from Conflictfood wishes you Guten Appetit!
Here you find our delicious Conflictfood Freekeh