Freekeh soup – heartwarming and full of flavor
Wednesday February 7th, 2018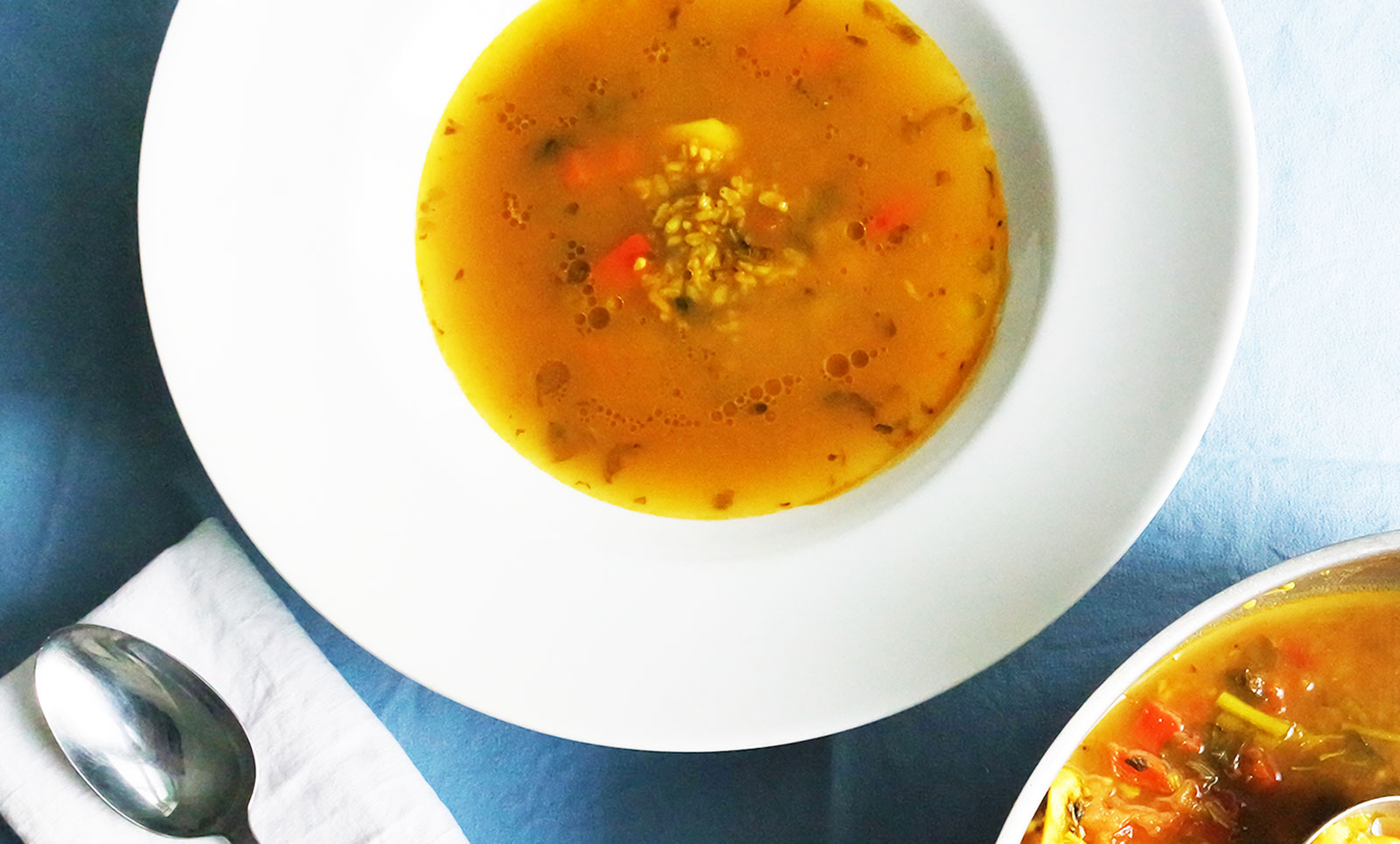 Let's cook freekeh soup!
It's freezing cold today!  The best way to get through this chilly days is have a plate full of hot and heart-warming freekeh- soup. This soup is full of flavor and warmth with its many different spices. All you need to stay warm tonight is to do is follow these simple instructions:
Ingredients:
3 cloves of garlic
1 onion
1 red bell pepper
1 large tomato
200g Conflictfood Freekeh
½ bouquet of parsley
½ bouquet of fresh mint
1 cinnamon stick or 1 teaspoon of cinnamon
1 teaspoon of curcuma
A pinch of nutmeg1 tablespoon of
2 tablespoons of apple cider vinegar
2 tablespoon of agave syrup
1 tablespoon of salt
1 liter of water
2 tablespoons of rape seed oil
Instructions:
Heat up a saucepan with 2 tablespoons of rape seed oil. Smash the garlic cloves with the side of the knife. Fry them and add one finely chopped onion.
When the onions are tender, add pepper, tomato and your mix finely chopped parsley and fresh mint.To the mixture you want to add thoroughly rinsed Freekeh. Freekeh can have little stones or traces of ash from the harvest and burning process. There fore rinse the freekeh in cold water a couple of times before cooking. Now add cinnamon, curcuma and nutmeg to the fried veggies and freekeh. Stir it all together and let the aroma infuse the ingredients.After we have let it sit for a few minutes to infuse we start adding apple cider vinegar, salt and agave syrup to create the soup liquid. Here you can also use cane sugar or local honey for sweetness. Add about one liter of water and bring it back to a boil. Turn down the heat and let it simmer for 15 minutes if you use broken coarse freekeh or 30-40 minutes if you use whole grain freekeh.
Check out our free Freekeh Cookbook and find more exciting recipes!
The team from Conflictfood wishes you Guten Appetit!
More recipes